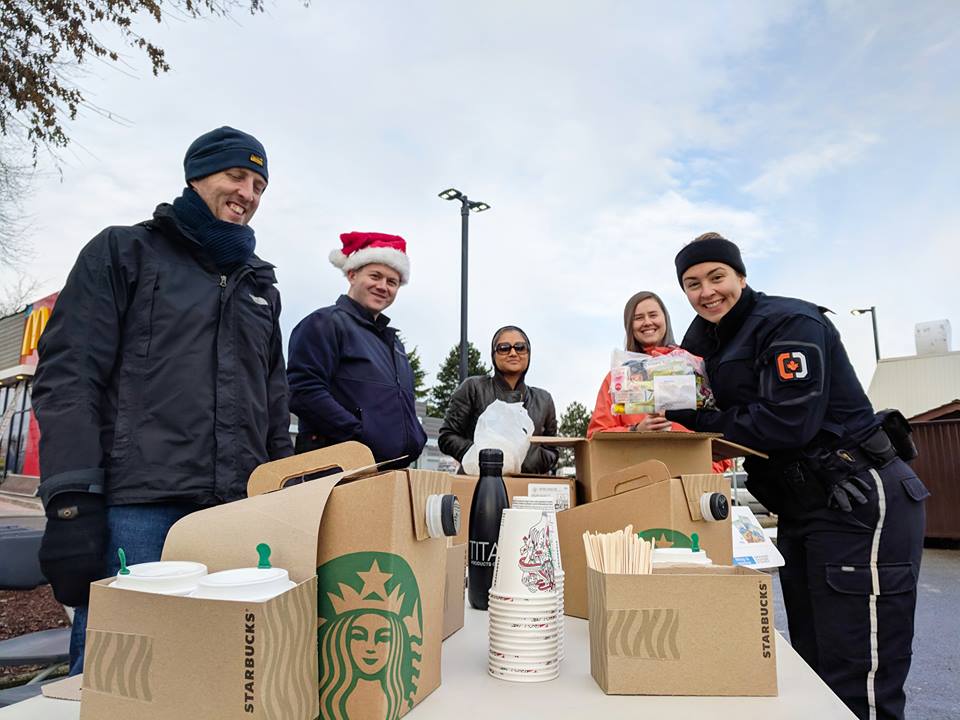 December 28, 2017 3:08 pm
The Commissionaires Community Safety Patrol team together with the Newton BIA conducted their Homeless Outreach Project for the second year in a row this holiday season. This initiative was created last year with the hope of helping as many individuals in need as possible in the Newton area. Bags were filled with socks, gloves, toques, ponchos, toiletries and snacks and gifted to the homeless population in Newton.
Options Outreach workers, Sources Outreach workers, and transit police were all in attendance to offer additional support.
Those that received gifts were extremely appreciative and grateful. A big thank you to our Community Safety Patrol team for taking the time to help those in need.