OUR STORY
Commissionaires nationally is a private, Canadian, not-for-profit company with 15 independent divisions encompassing 50+ offices and more than 20,000 employees. The British Columbia division was established in 1927 with the original mandate of creating meaningful employment for former military and RCMP members. Today, we have broadened that mandate to "give back to all those who serve and have served our community and country." Commissionaires BC is comprised of a well-trained, diverse team over 1,150 strong servicing 110 communities across mainland BC. We provide the best solutions and highest quality of service in the industry.
OUR EXPANSION
Commissionaires was built with the core methodology to serve the Federal Government of Canada while mandated to provide meaningful employment to veterans. Throughout our history, we have safeguarded Federal infrastructures and provided customer service as Ambassadors to all those who utilize these facilities. Our marketplace and client portfolio over the past 88 years has changed tremendously. Our clients demand, now more than ever, flexibility, implementation of technology, customer service, and cutting edge training programs. Resulting from our organic growth with commercial contracts, our portfolio has shifted from 100% Federal contracts to 38% Federal and 62% Commercial. This expansion has provided Commissionaires the opportunity to change and adapt our service offerings to better serve our clients and deliver a relevance in the marketplace that is second to none.
OUR LEADERSHIP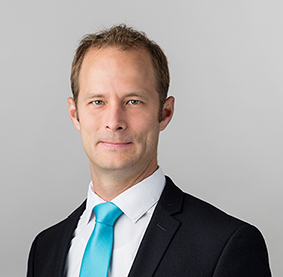 Chris Mitchell, MHS
Chief Executive Officer
Chris Mitchell spent his formative years growing up in West Africa, returning to Canada in 1998. From there, he joined the Canadian Armed Forces, Infantry Corps, and enrolled in the Royal Military College of Canada (RMC), where he first completed a Bachelor of Arts with a major in Business Administration. He later went on to receive a certificate in Health Services Management, a Graduate Diploma in Human Resources Management, and finally his Masters in Health Studies – Leadership. In 2010, Chris was awarded the Certified Health Executive (CHE) designation by the Canadian College of Health Leaders (CCHL).
Chris's strong leadership foundation was established throughout his infantry experience. He later transitioned into military healthcare administration where he lead non-clinical operations and emergency support for the military's busiest medical clinic. In 2010, Chris transferred out of the military to a new role with the Regional Municipality of Wood Buffalo, where he lead a team that developed, administered, and evaluated chronic disease programming. In 2012, Chris moved to Revera Inc. as the Executive Director for the Capilano Care Centre, where he was responsible for leading a blended clinical and administrative management team in delivering exceptional care to residents. He later transitioned to the Provincial Director and was accountable for the strategic direction, performance and welfare of eight Revera long-term care homes in BC.
Chris recently served as a board member of the BC Care Providers Association (BCCPA), and had the pleasure of working with a team that developed strategies aimed at enhancing the effectiveness of provincial health systems.
His diverse experience spreads over multiple provinces with government, non-profit, and private healthcare organizations, and has established him as an expert in people-leadership and Canadian business.