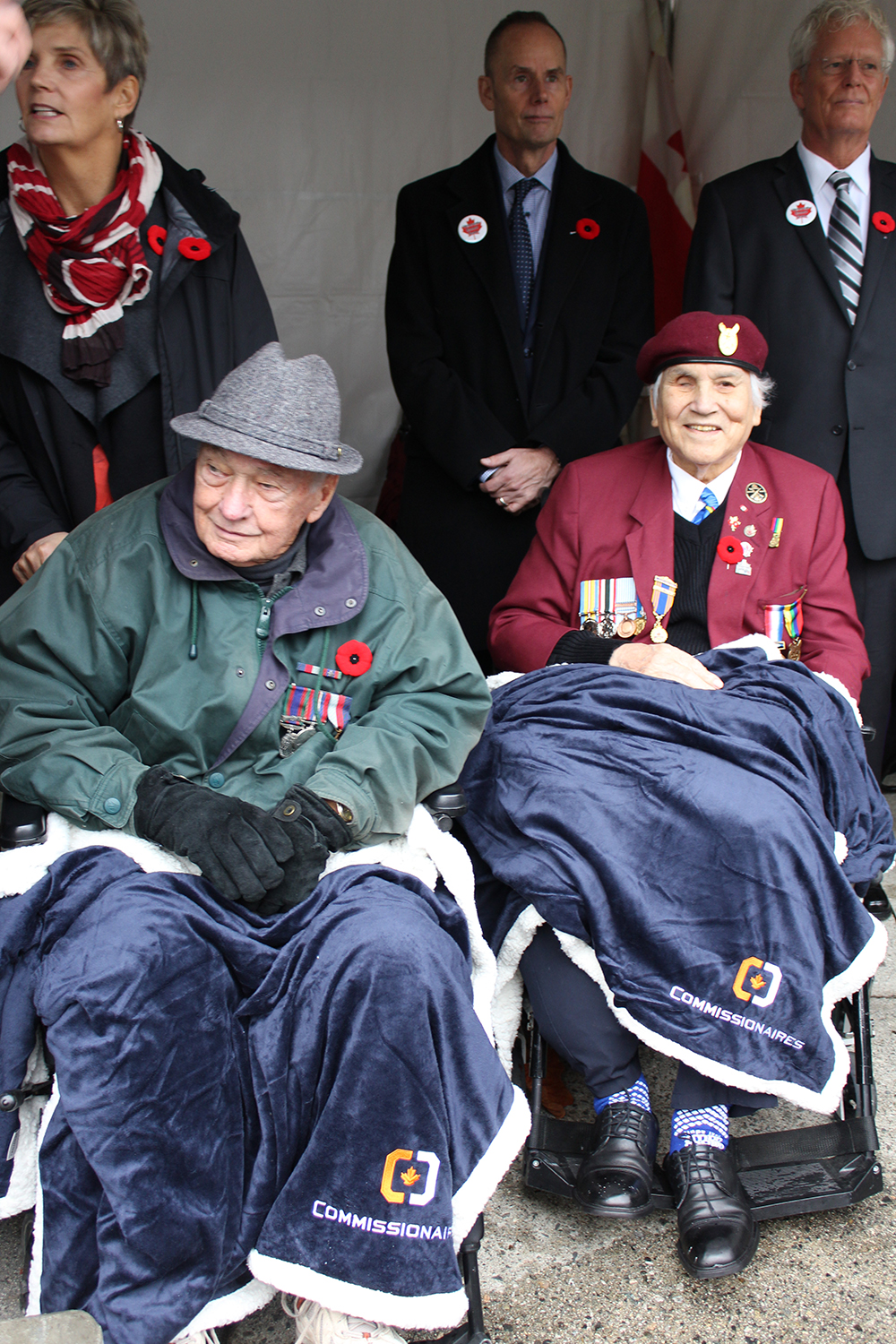 November 14, 2016 11:37 pm
Commissionaires BC participated in various Remembrance Day events across the province, including Aboriginal Veterans Day on November 8, and Remembrance Day ceremonies in Vancouver, Kelowna and Prince Rupert, to honour all those who served and continue to serve our country.
This year, we donated blankets to keep our veterans warm during the ceremonies. As well, our blankets were including in the smudging ceremony at Aboriginal Veterans Day, and later gifted to veterans at the Friendship Centre.
Thank you to those commissionaires who participated in the ceremonies this year.