SERVICES
Since 1927, Commissionaires has been providing security services to government and commercial clients. Our longevity is based on our ability to change with times, expand, implement new technologies and meet the expectations of our clients. Our full range of services include:
Security Guarding
Mobile Patrol
Alarm Response
Bylaw Enforcement
Non-Core Policing
HomeWatch
Fingerprinting
Training
Security Consulting
WHY COMMISSIONAIRES?
Reliable and well-trained personnel from Commissionaires BC—a security company whose reputation in the market is second to none—can make all the difference. Commissionaires guards are the best in the industry and trained to the highest security and customer service excellence standards.
Industries We Service
We operate in over 110 communities within Mainland British Columbia for the following industries:
Provincial, Federal and Municipal Government
RCMP, Police Forces, Law Enforcement Agencies
Ports, airports and harbours
Shipping and logistics
Oil and gas refineries
Heavy industry
Mining
Property Management
Retail
Animal Control Centres
PRE-EMPLOYMENT SCREENING
Commissionaires specializes in pre-employment screening and background checks of your potential employees. Let us help you eliminate uncertainty in your hiring process and ensure you
hire right the first time
. Protect your company, your assets, your employees, and your clients with Commissionaires Pre-Employment Screening Services.
read more
SECURITY GUARDING
As one of the largest security forces in British Columbia with the best retention rate, Commissionaires trained Security Guards are ready and willing to provide professional services beyond the uniform—from customer support and emergency response, to loss prevention and report writing. Guards are equipped with above-industry standard training that is customized for specific environments. When you choose Commissionaires Security Guarding Services, you're choosing the best in the industry.
read more
SECURITY TECHNOLOGY
A
custom security solution
can greatly enhance the protection of your assets. Commissionaires specializes in the powerful security tools and innovative technology necessary to protect your property from theft and crime. This includes rapid response measures through our 24/hr Monitoring Station that will alert appropriate authorities. Employ the best security solutions, from security cameras and video surveillance, to specialized lighting, alarm systems, access control and more.
read more
MOBILE PATROL
Our mobile fleet is in your community, patrolling, creating a visual presence, deterring crime and protecting your assets. Our patrollers conduct perimeter patrols, check gates, doors and windows, act immediately to resolve incidents and report suspicious or unusual activity. Routes and check points are verified through GPS and electronic tracking systems ensuring all stops are made and processes followed. Ensure your assets are protected by the best in the industry.
ALARM RESPONSE
Commissionaires will supplement your internal alarm system with 24/7 alarm response services, backed by our experienced security protection team and 24/7 Operations Centre. If an alarm is triggered, our mobile unit will be on the scene, conduct a thorough exterior and interior check and report back to you so that you're quickly updated on the situation. We will coordinate with law enforcement if necessary and ensure your premises are re-secured before leaving. Let us respond so you don't have to.
BYLAW ENFORCEMENT
When budgets get tough, municipalities need to get resourceful. Commissionaires offers enforcement services to keep your budget in line. Our enforcement professionals manage a full range of bylaw services, from parking enforcement to animal control. By outsourcing bylaw enforcement professionals, your municipal employees will have time to focus on more pressing matters. What's more, your bylaw enforcement can even become a revenue generating centre for your municipality.
NON-CORE POLICING
Keep budgets under control and ensure non-core policing tasks are performed by dependable, highly trained commissionaires. Our blend of practical experience, training and management (comprised of former police and military officers) gives us the ability to adapt to each detachments needs, freeing up your resources to do what counts – to serve and protect. Our broad range of non-core policing services includes detention services, crime scene security, summons and subpoenas, and inventory and front desk management.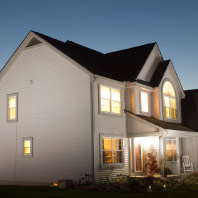 HOMEWATCH (ALARM RESPONSE & VACATION PROTECTION)
It's not enough just to have a good alarm system. You need back-up. Commissionaires offers residential security services that are responsive, affordable and available 24/7. From checking on your home while you are away on vacation to responding to an alarm, we will worry about your security so you don't have to. If an alarm is triggered, our experienced mobile patrol staff will respond, check the exterior and interior of your home, assess the situation, call 911 if necessary and re-secure your home. Many homeowners are not aware that standard home insurance frequently does not cover damage incurred while a home is vacant. Whether you are away for a day or several months, our security-cleared and insured staff will ensure that your home is secure and help you meet your insurance policy. HomeWatch is currently being offered in Kelowna and other areas in the Southern Interior only.